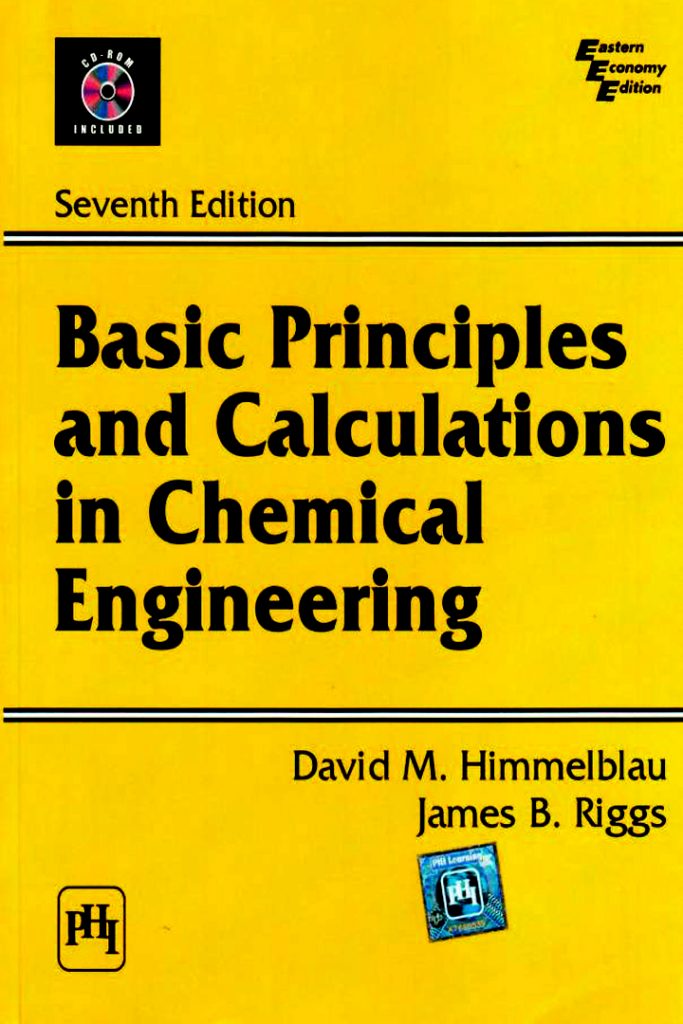 Introduction Hamelblau 7th Edition :
Basic Principles and Calculations in Chemical Engineering 7th Edition PDF is written by David Himmelblau and published by Prentice Hall Publications.

It was originally published in 1996 and this 732 pages book is a student-friendly resource for engineering students in their graduate and post graduate years of study.It covers the principles that are used in engineering and the calculations that students have to do.

Basic Principles and Calculations in Chemical Engineering 7th Edition PDF is not only specifically for chemical engineers but it can also be used by people studying petroleum and environmental engineering.

Basic principles and calculations in chemical engineering 7th. This edition of the book provides introduction and practical to the students of all petroleum, environmental and chemical engineering.

It is a student-friendly book which contains all the specific information about the principles, the author highlights on the efficient methods of industry analyzing products.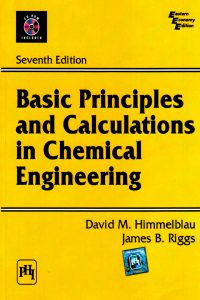 TABLE OF CONTENTS:
1-    Dimensions, Units, and Their Conversion.
2-    Moles, Density, and Concentration.
3-    Choosing a Basis.
4-     Temperature.
5-     Pressure.
6-     Introduction to Material Balances.
7-     A General strategy for solving Material Balance Problems.
8-     Solving Material Balance Problems for a single unit without reaction.
9-     The Chemical Reaction Equation and Stoichiometry.
10-   Material Balances for Processes Involving Reaction.
11-   Material balance problems involving multiple units.
12-   Recycle, bypass, purge and the industrial Application of material balances.
13-   Ideal gases.
14-   Real gases: compressibility.
15-   Equations of state
16-   Single component two-phase systems.
17-   Two-phase-gas-liquid-systems.( saturation,condensation,vaporization)
18-   Two-phase-gas-liquid-systems ( partial saturation and humidity)
19-   Phase rule & vapor-liquid equilibria.
20-   Liquids & gases in equilibrium with solids.
21-   Energy: terminology, concepts & units.
22-   Introduction to energy balances for processes without reactions.
23-   Calculation of Enthalpy changes.
24-   Applications of energy balances in the absence of chemical reaction.
25-   Energy balances: how to account for a chemical reaction.
26-   Energy balances that include the effects of a chemical reaction.
27-   Ideal processes: Efficiency, the mechanical energy balance.
28-   Heats of solution and mixing.
29-   Humidity (psychrometric) charts and their uses. 
Related: Chemical Engineering Books